Parchment Paper - Consumer Roll (Brown Color)
★BEIYOUJIA★
Parchment Paper - Consumer Roll (Brown Color)
Imported European Raw Paper.
Permeable for steaming.
No oil required during baking.
Two non-stick surfaces.
Easily separates form frozen food.
Prolongs freshness, Great heat tolerance,
Enduring temperatures up to 220℃ for 20 minutes.
Environmentally safe and convenient.
Unbleahed.
■OEM/ODM Available.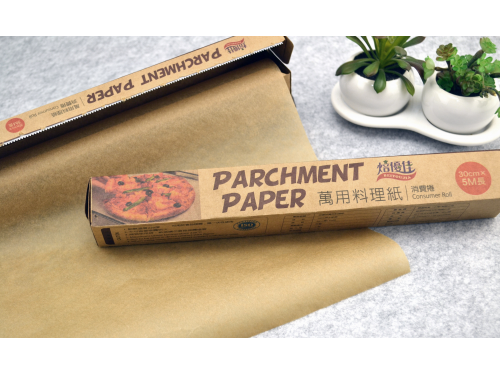 DETAIL
★BEIYOUJIA★
Parchment Paper - Consumer Roll (Brown Color)
Unbleahed.
Diameter

: 30cm*5M